Remote Education
Work will be provided, for pupils who are absent from school (as per criteria below), via our online learning platform Learning with Parents. Click on the logo to open the website in a new window.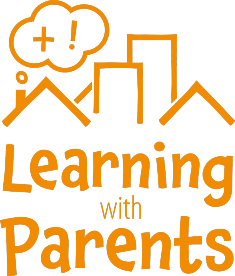 Maths and English tasks will be assigned for pupils to do via Learning with Parents. This site is accessible by mobile phone and engages pupils in practical learning. Pupils and Parents can comment on the activities and upload photos of learning in action for your child's class teacher to see.
Pupil's – it is important to remember:-
to keep your password a secret and not tell anyone.
to be kind to others and use kind words.
to tell a teacher or parents if someone is being unkind to you on the internet.
to turn your screen off if you see anything that upsets you and report it to an adult.
Parents
Encourage your child/children to keep their password private.
Contact the Academy if you think someone else knows your child/children's password.
Encourage your child/children to be responsible online and to use appropriate language when he/she adds items or sends emails.
Encourage your child to check with you whether they can use the internet.
Ensure your child/children knows to either tell you or staff members if they see or read inappropriate material on the internet.
All users must adhere to the Academy's Internet User Agreement when using any of our online platforms.
When can I request work for my child (Learning at Home)?
We are able to provide specific work, via the Learning with Parents platform, for any pupils who are absent due to long-term illness (for example, following an operation, period of self isolation etc).
If your child is absent from/likely to be absent from school for a long period of time, please contact the office to speak to Mrs Harvey.